From our Fiscal year May 2021-April 2022, we have new partners to join us in our journey to share the car life presented by PROSTAFF Japan.
The details of our Sole Distributors are listed in "ABOUT US" tab on our website → https://prostaff-jp.com/en/aboutus/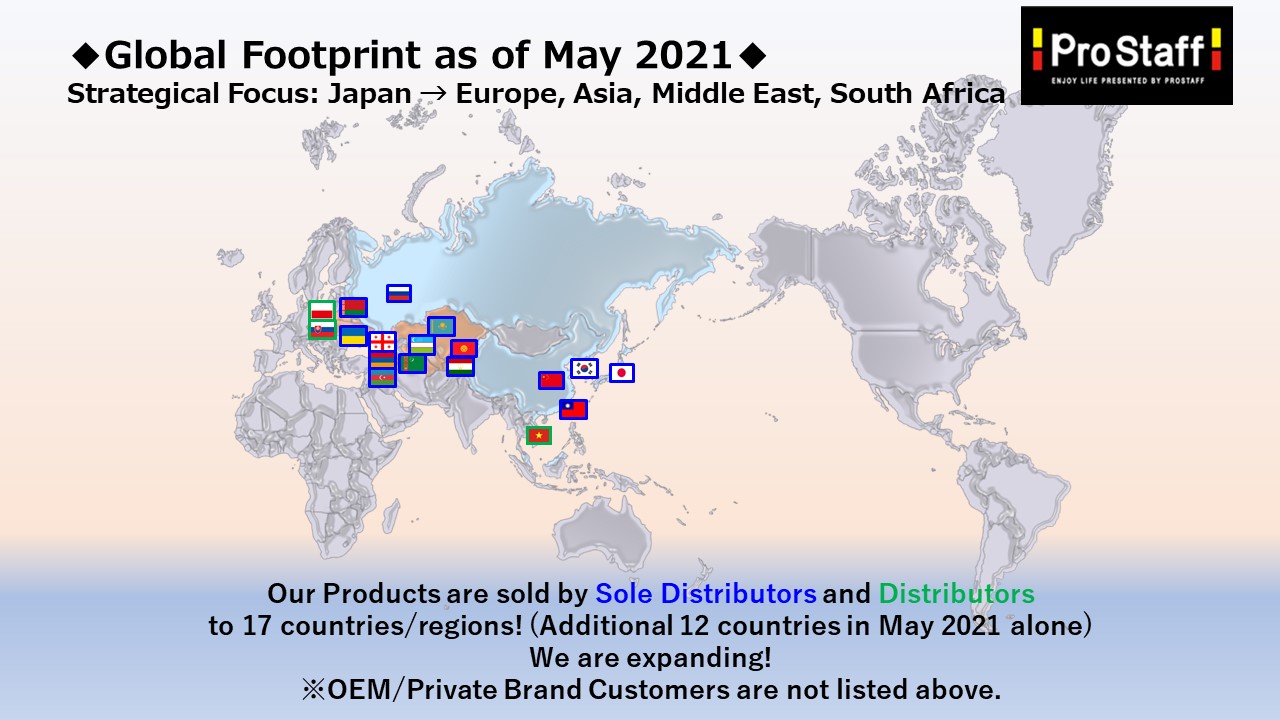 Countries with Sole Distributors are…
Existing :
KOREA, TAIWAN
NEW :
PEOPLE'S REPUBLIC OF CHINA
RUSSIAN FEDERATION
KAZAKHSTAN
BELARUS
ARMENIA
KYRGYZSTAN
UZBEKISTAN
TAJIKISTAN
TURKMENISTAN
AZERBAIJAN
GEORGIA
UKRAINE
※We decided to only disclose our Sole Distributors. We would like to thank all of you for your continuous patronage.
We are currently looking for Companies who are willing to join us in this journey!
Best regards,
GLOBAL DIVISION