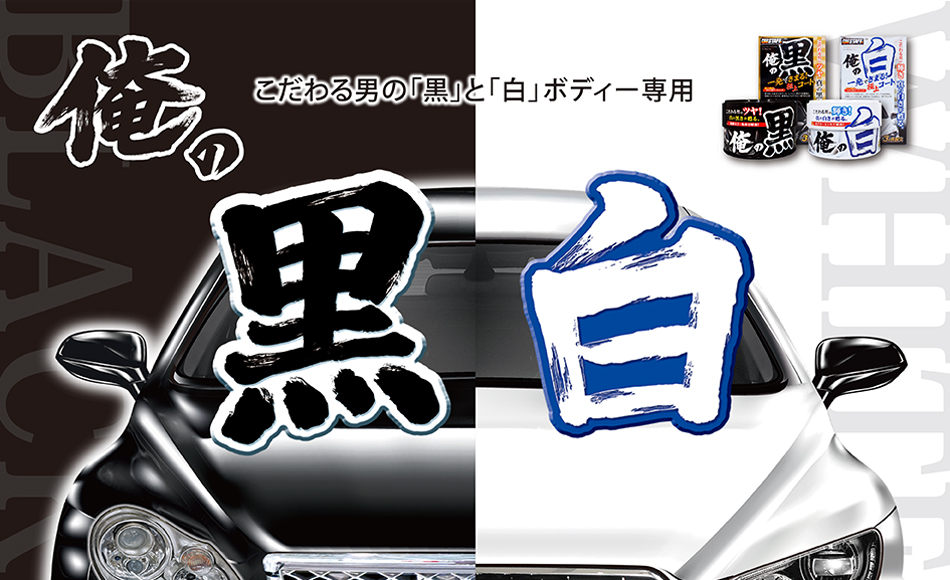 Attention WAX and Coating Lovers!
"My Black" and "My White" series was made especially for you!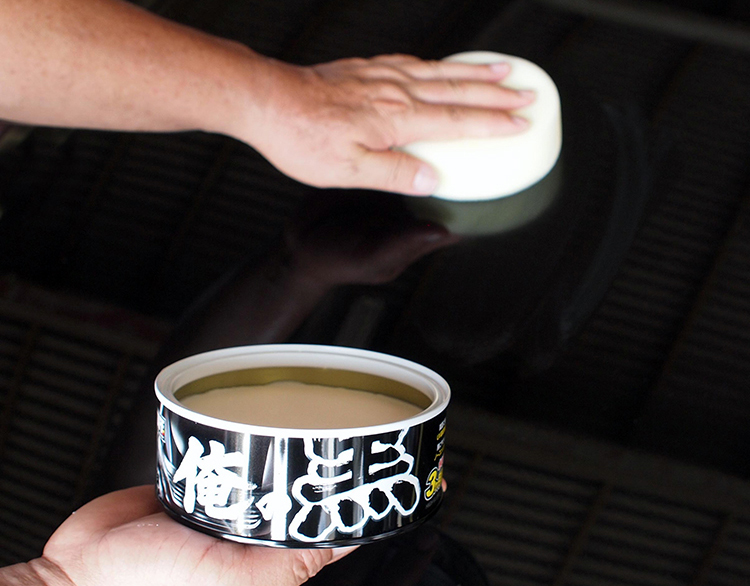 Black and white bodies are…
1) Difficult to maintain
2) Difficult to evenly wax or coat
3) Difficult to achieve the ""Shine"" and ""Smoothness"" you desire"
Are you also worried about…
1) Rain water marks on your black body
2) Fading color of your black body
3) Dullness of your white body
4) Water marks or scales on your white body
Do not worry! The ""My White"" and ""My Black"" Series is perfect for you! "
Within the product lines of Prostaff Brand in Japan, "My White" and "My Black" series is one of the best selling products with loyal buyers. Try it now and have no regrets!
Lasts up to 3 months! The Perfectionist black and White Wax "My Black" and "My White"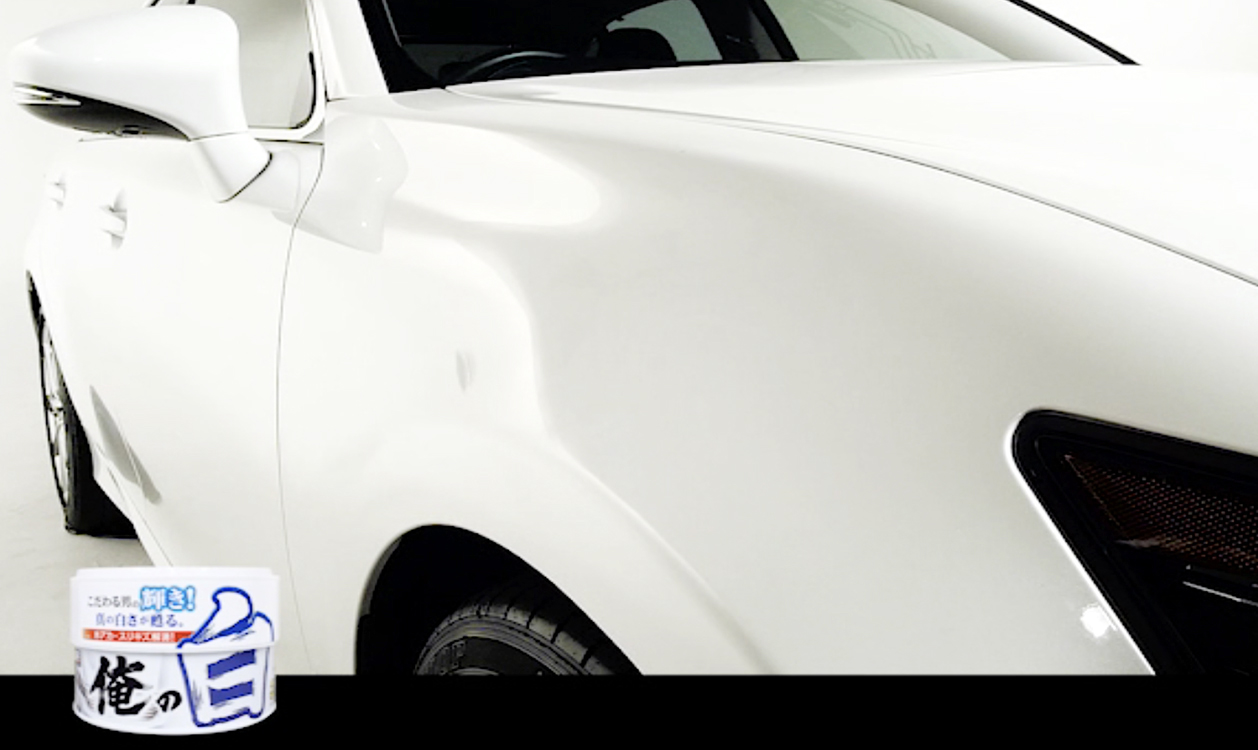 Your black body will achieve a "WET SHINY" look!
Your white body will achieve a "TRANSPARENT GLISTER"
Normally, effect of wax only lasts for…
1) 2 months for solid wax
2) 1 month for liquid wax
HOWEVER, ""My black"" as a solid wax and ""My White"" as a liquid wax both lasts 3 months which is definitely what makes it UNIQUE and LIKE NO OTHER!"
The Secret is the Top-of-the-line ORGANIC CARNAUBA which was added with Black (DHG polymer) and White (WSG polymer) with our unique technology. This made it possible for us to incorporate a UV Absorbing Agent that protects your car from dullness and fading of its color.
"The IMMEDIATE effect and LASTING effect of wax are equally important!
This wax will not only make your car look good!
It will also eliminate minor scratches to make your car ELEGANT for 3 whole months!"
Fast and Easy ONE SHOT SUPERB COATING with "My Black" and "My White"!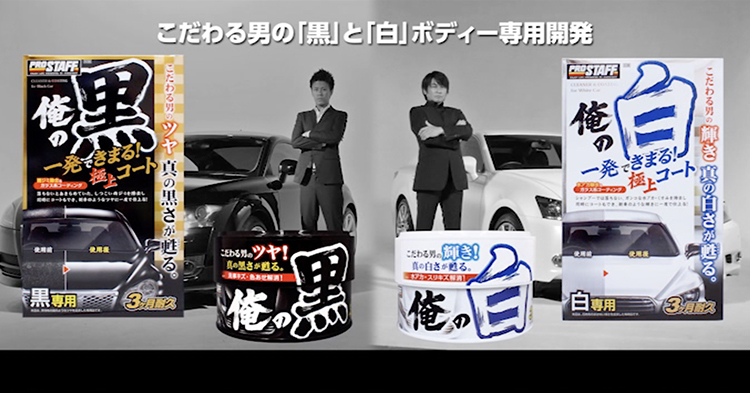 When you look at your car, do you notice…;
1) old coating or wax (deteriorated coating or wax)
2) Water marks
3) Acid rain marks
All of these are difficult to remove right?          Worry not! ""My Black"" and ""My White"" removes ALL of it while providing your car high grade glass coating in ONE SHOT!"
Normally, body surface of your car needs to be prepared or polished before coating. BUT with "My Black" and "My White" you can skip the preparation and COAT IT RIGHT AWAY!
Expect the result to be…
1) STUNNING and DEEP black body
2) PURE and UNTAINTED white body
It also has UV Absorbing Agent which ensures lasting effect!"
You want to maintain the elegant look of your car but do not want a lot of work for it? The Fast and Easy ONE SHOT superb coating of "My Black" and "My White" is perfect for you!
Enhance your white or black car with "My Black" and "My White"!
"In the online community in Japan, ""My Black"" and ""My White"" both have excellent reviews for wax and coating!
WAX or Liquid COATING? The choice is in your hands!
WAX has a satisfying workmanship details, while Liquid COATING has its efficiency as advantages. Choose the style that fits you best! "
"Did you give up because of your experience with other WAX or Coating brands?
TRY OUR ""My Black"" and ""My White"" Series!"
Since its launch in 2015, "My Black" and "My White" Series has been in CONSISTENT and REPEATED demand from its users across all of Japan!